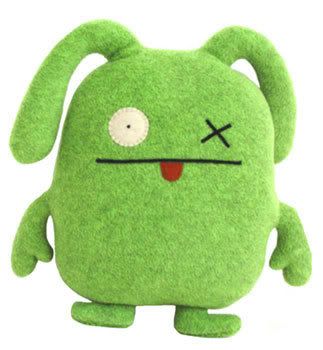 Name:
Ugly Doll
Weapon/Item Cost:
1
Weapon/Item Description:
As a shinobi, Hana chooses to embrace her childhood to help her. Each and every day, she carries around a plush toy (about 4 inches in length) and uses it against the bad guy. Essentially, in shinobi terms, it's a catalyst for using jutsu.
Name
: Pon-Pon the Hammer
Weapon/Item Cost
: 7
Weapon/Item Owner
: Ito Shiori
Weapon/Item Description
: A big weapon for a little girl, Pon-Pon is far more threatening than its wielder. Disguised as a small trinket tangling from Shiori's belt, it materializes between the girl's palms after one handseal. It takes two hands to handle, but it is certainly worth the effort. With the head weighing a little over ten pounds and a single spike as the claw, it's a dangerous weapon to whoever is near. Sometimes even to the user. Its neck extends a foot and six inches and the handle is long enough for a pair of hands.