[The Emerald Drake]
[Name]
Obama Hiryo
[Title]
Kaleidoscope of Dawn
[Age]
12
[Sex]
M
[Height]
5'6"
[Country/Village]
Wind Country, Hidden Sand Village
[Rank]
Genin
[Division]
Spartoi - Undecided
[Clan]
Obama - Avenger
"
They'll all know the Drake's ferocity
"
[Physical/Clothing Description]
Hiryo prides himself on his appearance, and that means on and off the battlefield. His hair is kept in long dreads that sway wild with the wind. His green eyes are sharp, and watch everyone like prey. This look, of a monster that just climbed out of the wastelands, is fabricated. It is obvious his dreads are well tended and cleaned, and his brown skin is pampered, especially on his face.
His illusion of a wild monster falls apart at his clothing, where he wears the impressive fabrics and designs of the Obama family. Sometimes this means nice cut suits, and sometimes it means shirts with elaborate prints that rival grand paintings. When Hiryo arrives, he always dresses to impress. He will wear his spartoi uniform, with the cloak and special sandals, but he mixes it with the loud colors of his family's wares.
He also wears green-tinted goggles, though he only actually wears them when in combat. Typically these goggles sit on the top of his head.
Beneath his uniform, he wears a mostly black body suit and matching coat. This is the battle suit of the leviathan, adorned with silver lining, reflective gem-like patches, and many jingling charms and pockets, this suit only comes out when he is prepared to use the techniques of the Obama clan. By putting on a mask with large green symbols over the face, he completes the suit and enables it for use with Kanzen.
[Personality]
The Hiryo that joined the academy was a different boy. He was quiet, excited, but determined. That Hiryo changed, and the boy that survived the attack of the Priests is now the Kaleidoscope of Dawn. Hiryo is arrogant, offensive, and dismissive. Those that cannot challenge him on the battlefield, are unfit to do more than serve his needs. He has changed his life into a path of revenge, a vendetta that even he poorly understands. To put it another way, he is insufferable and full of himself, charged with a hate for the village authorities that he blames for the loss of his family.
As Hiryo becomes agitated, he sinks deeper into the persona he has established for himself. As one of the Obama clan, he had to imagine a monster, a creature that cannot exist, and he would bring into the world with his illusions. For Hiryo, this is the Emerald Drake, a large wingless lizard made of dancing petals. He is the Emerald Drake, and the Emerald Drake is Hiryo, an angry beast who wants to unleash on those he thinks are in his way.
[Primary Archetype]
Haunting Harrier
Special:
Once per thread, the Kanpeki monster illusion can be maintained without creating hand seals.
Stat Merit:
+2 Intelligence, +1 Control
Stat Flaw:
-2 Speed, -1 Power
[Secondary Archetype]
Tactician
Stat Merit: +2 to Tactics, +1 to Intelligence
Stat Flaw: -2 to Strength, -1 to Power
[Statistics]
[Nine AP used on Stats]
[Twelve pool points from advanced character]
Physical
6
Strength
: 1 -2 [Arch] +2 [Pool] +2 [A. Char] +1 [Thread] = 4 [+8 Razor Sword = 12]
Speed
: 1 -2 [Arch] +2 [Pool] +7 [A. Char] = 8 [+10 Razor Sword = 18]
Stamina
: 1 +2 [Pool] + 3 [A. Char] = 6 [+3 Gouken = 9]
Mental
10
Intelligence
: 1 +3 [Arch] +6 [Pool] = 10
Tactics
: 1 +3 [AP] +2 [Arch] + 4 [Pool] = 10
Willpower
: 1 +1 [AP] = 2
Chakra
8
Power
: 1 -2 [Arch] +5 [Pool] +2 [Thread] +3 [AP] = 9
Control
: 1 +1 [Arch] +3 [Pool] +1 [Thread] +3 [AP] = 9
Reserves
: 1 +2 [AP] = 3
[Jutsu & Techniques]
[Five AP used on Jutsu]
Kanzen Genjutsu
Stage Three
Requirements:
10 Intelligence, 10 Tactics, 8 Control
Techniques
Emergence of the Beast
Doppler Bark
Quaking Footfalls
Razor Vine Sword
Stage Two
Requirements:
8 Speed, 6 Stamina, 6 Control
Gouken-Fu
Stage One
Requirements:
4 Speed, 4 Strength
Glass Ninjutsu
1
Shatter Panel
Requirements:
Control 3, Intelligence 2
Fairy Dust
Requirements:
Power 3, Tactics 2
2
Glass Caltrops
Requirements:
Power 7, Control 7, Intelligence 6
Global Ninjutsu
1
Body Switch Technique
Requirements:
Power 2, Tactics 2
[Inventory]
Shinobi Kit - 0
Razor Vine Sword - 5
Glove Claws (Claw 2 + Hidden 1) - 3
Initial Weapon Points
: 8
Weapon Points Purchased
: 0
Weapon Points Used
: 8
Remaining Weapon Points
: 0
[Biography]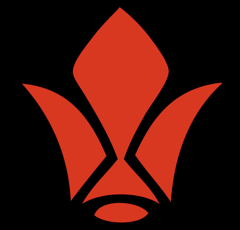 You seem nervous, Hiryo. We've only just started. We can reschedule if you want.
No, sensei, I'm fine. I just want to get this over with, that's all.
You have been in a bit of rush. Let me formally congratulate you then, for winning the Golden Gauntlet.
*Clapping*
That was rather impressive, from start to finish, I don't know if your classmates even recognized you out there.
It was a long time coming, now they'll know better.
...Okay. You did well on the written exam. Having seen your test scores over the years, this was solid work. Though I know you could have improved more if you tried.
I've been a little distracted.
That's understandable, but so are your classmates, and many of them have shown vast improvements. With what you revealed at the gauntlet, I know you can do better.
I... Maybe my scores aren't as high as Kinsha, or Etsuya, but they also lost! Besides, who cares about stupid test scores? We're going to be shinobi now, not students.
*Scribbling*
Okay, let's go back and talk about the tournament. I've been watching your development Hiryo, and while you've been n eager learner, this was...
Fierce? ... You're frowning, why?
Brutal is what I would say. This tournament was an exhibition of skill. When you fought Takai, that was a bit of a low blow.
I finished the fool as quickly as I could, a beast doesn't show mercy, even to a child with his head in the clouds.

Are you scribbling something? What are you writing?
Didn't you two used to get along? When you first joined us here, you were so excited to talk and play, you took every chance to learn. I remember your wide-eyed expression, especially at students like Takai, and Kinsha.
...
Hiryo?
I was young then, a kid.
Was it the incident, the bomb?
No, that was nothing. A bunch of, nobodies, got hurt. Now I'm told to wear an ugly cloak.
Your friends were hurt! So many died, Hiryo. You don't have to pretend...
Can we get back to the tournament?
Okay, round two you faced Yuudai, that was interesting. You've trained with your sword, but I never expected you to beat him. Yuudai knows his swordplay.
You shouldn't underestimate me, sensei.
Never, but, when you think of your classmates Hiryo, you were never... I mean, you weren't top of the class.
I wasn't allowed to show my true strength then. Yuudai underestimated me. He is the better swordsmen, I was the better shinobi!
It seems so...
*Scribbling*
In the last round, when you fought Sasori, that was a lot closer.
Hardly. He is stubborn.
Is that why you used... that technique? You've never mentioned it before.
It was necessary, he had to know I was stronger, better. So I showed everyone what the Drake is capable of, what the Obama are capable of.
That's right, the Obama. You never mentioned you were part of a clan, Hiryo-kun, it was never in your record.
It wasn't important then.
Your clan wasn't important?
No, that's not what I meant! Don't mess with my words like that. I meant, I was keeping it secret, those were the rules. I broke the rule, because... because I had to show him.
Show him your clan, you mean? I have to tell you, and you'll find it funny, I had to ask around to even verify the Obama were a clan. I asked Dr. Yoshi, and I had to hunt down a few friends at the records office. You hid it well.
*Whispers*
They still found us.
It was impressive, your family techniques. I'm proud of you Hiryo. Obama Hiryo.
...
Still, I have a question. While you were fighting Sasori, you had a few exchanges of words...
I wasn't sure that he knew why I was embarrassing him.
Okay... why?
You don't even know? It is their fault. They slaughtered us, down to the last one. The Obama are dead, and it is his fault!
Sit down, Hiryo. Sasori's fault?
Yes! Well, no. His family. That madman Taka was one of the priests. He facilitated that jailbreak, and that was the night that... that...
Oh, Hiryo, you can't blame Sasori for that. Come here. He is as much a victim as any of you.

Don't touch me! The Emerald Drake doesn't need to be babied, and you making excuses for Sasori makes you as bad as Enzan and his advisers. Our village was plagued by enemies from all sides, our worst criminals released, and the Obama could have helped. Instead, those who knew the strength of the Obama wanted them dead, and now you laugh about us being wiped from history.
Hiryo!
I'll wear this cloak, but only until Enzan makes public the true tragedy. The Emerald Drake is the last of his kind, but I will avenge my mother, and the Obama!
*Break in the recording*
That is the kind of behavior I'm worried about. The tragedies have influenced all your classmates, but you, Hiryo... Kinsha and Rika have both said they're worried about you.
...No they didn't.
You know I wouldn't lie about that.
Kinsha is, strange, and we used to talk. But now my time is too important to spend figuring out the little mystery.
And Rika? Do you blame her for Taka as well?
Can we talk about something else?
Are you avoiding something?
This is just... pointless. Rika means nothing to me, and I mean nothing to her.
That's not...okay, moving on. Since you lost your mother, what do you do at home? You don't seem to hang out with your friends.
...I read about her, and the history of the clan. They wrote down everything, sensei, I would show you if I could. Did you know my mother supported Nayoko until the end?! I still don't get it...The woman was a builder, but she spent the end of her life as a victim, her life was strange.

*Whispers* There you are, Hiryo.
What?
Nothing. Hiryo, you've done so well, come so far. I'm so proud of you. I just wish you would go easier on your classmates. They miss you.
The Emerald Drake doesn't need friends, sensei. It needs justice.
That may be so. Here, can you read this for me? Just that last paragraph.
...
Do you remember when you wrote that first year?
...Yes.
Will you?
It says, 'Everyone is so nice, and friendly, but real strong. I just want to try my best, and I hope that I can learn to be strong too. But my biggest fear is' ... 'my biggest fear is that no one will like me.'
Hiryo? Are you okay?
Is this interview over? I want to go now.
[Other Information]
-
AP used:
5 for Jutsu. 9 for stats.
-
Advanced Character
-
Taijutsu Savant
-
Clan Avenger - Obama
[Mission Log]
GMAP at Creation: +1 Strength, +1 Power
6/15/17 -
A Battle Between Frienemies:
+1 Power, Quaking Foothills
7/21/17 -
Turning Tail:
+1 Control, +1 Power